Self Check-in
More of freedom, more of flexibility
Do your check-in in total liberty with the self-checking kiosk. At the entrance of the Skylodge, the self-chekcing kioks are available 24 hours a day and allow you to registrate yourself in simplicity and autonomy.
After your regristration, a Skylodge card will be given to you, it allows you to access at your cabin and at the differents services. elle vous permettra d'accéder à votre chambres ainsi qu'aux différents services du Skylodge.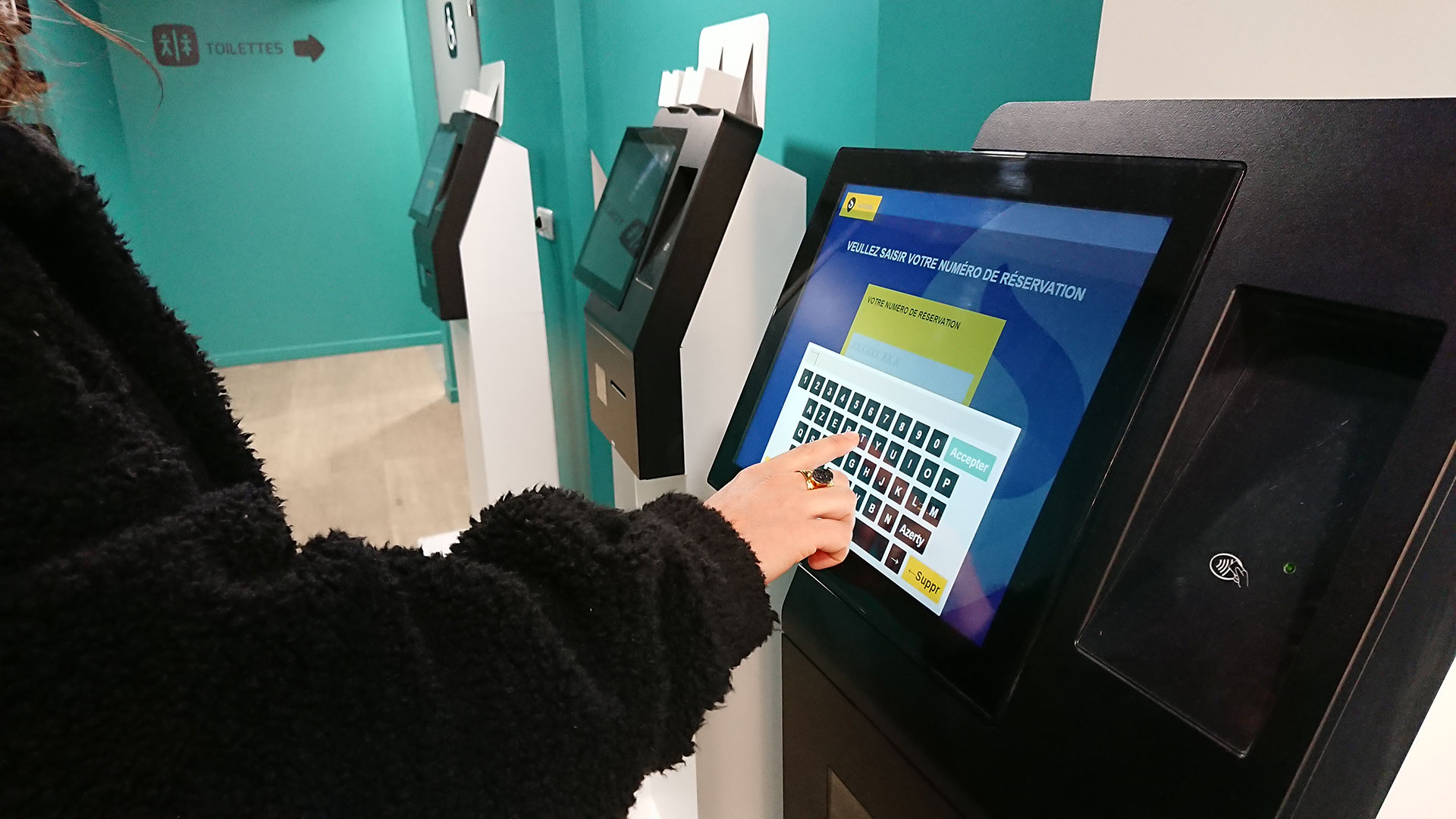 00 335 87 03 00 87 // contact@skylodge.fr
Batiment Les Aiguillous
65170 Piau Engaly - France
Important
information
Following the recent announcements of the President of the Republic, as a precautionary and responsible measure, we inform you that the Piau Engaly Skylodge will close its doors on the evening of Sunday 15 March.
Clients who have already booked will be refunded as soon as possible.
We apologize for the inconvenience.
For any questions, additional information, we invite you to contact us by mail at reservation@skylodge.fr or by phone at 05 87 03 00 87.
Kind regards,
Skylodge Team