Free delivered
Ski passes delivered at Skylodge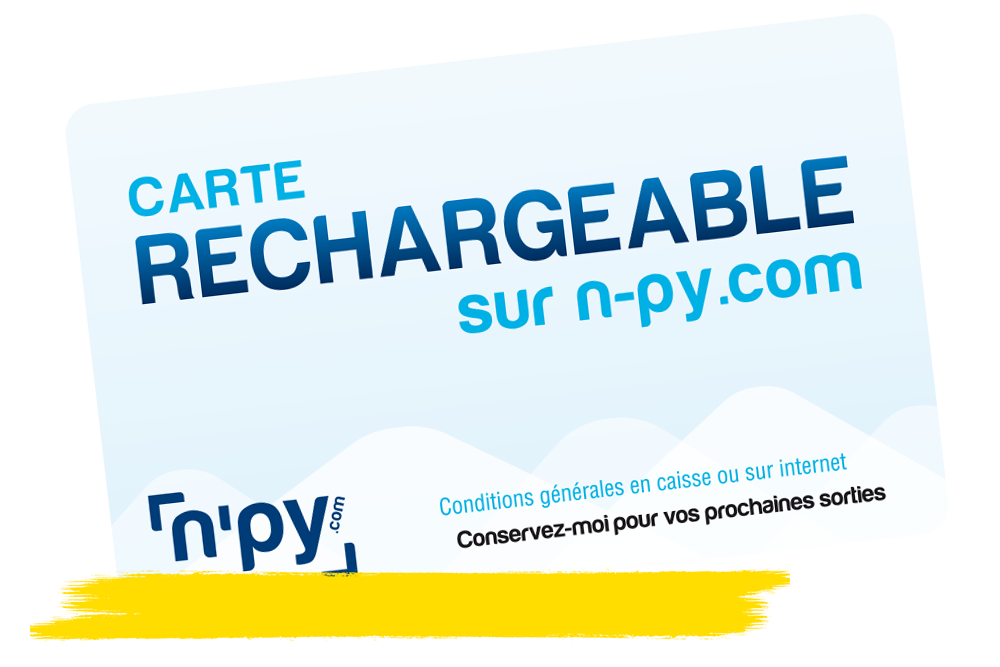 Order your standard pass (for from 1 to 7 days) online and choose Skylodge for the delivery location. You pass will be delivered free of charge to Skylodge !
A delay of 48 hours is necessary in order to retire your pass. Your arrival at Skylodge is less than 48 hours? No worries, the staff will give you a refillable pass that you can refill with a self-service kiosk available 24 hours a day.
The No'Souci pass
Skylodge is an N'PY hostel!
And N'PY simplifies skiing for you. Reserve your ski pass when you book your room. No need to queue up at the ticket office; your pass will be waiting for you on site. Make the most of this free service!
A day's skiing at Piau with the No'Souci pass starts at €26.95!
To ski in Piau, nothing beats the No'Souci pass. Its name means "No worries", which is perfect since it lets people ski faster for less!
The No'Souci, pass means freedom. Membership costs €38 and after that you have nothing to worry about. The cost of your day's skiing is taken directly from your bank account.

No need to queue up to pay
Order your pass online, collect it at the Skylodge reception desk (free service) then head off to the slopes !

Insurance included
In the event of a mishap, you are covered for rescue on the slopes!

Ski for less
You automatically benefit from a reduction of between 15% and 50% on the cost of your skiing days.